menu
Hotel lock
Electronic Digital Lock
Non-contact IC Card Lock System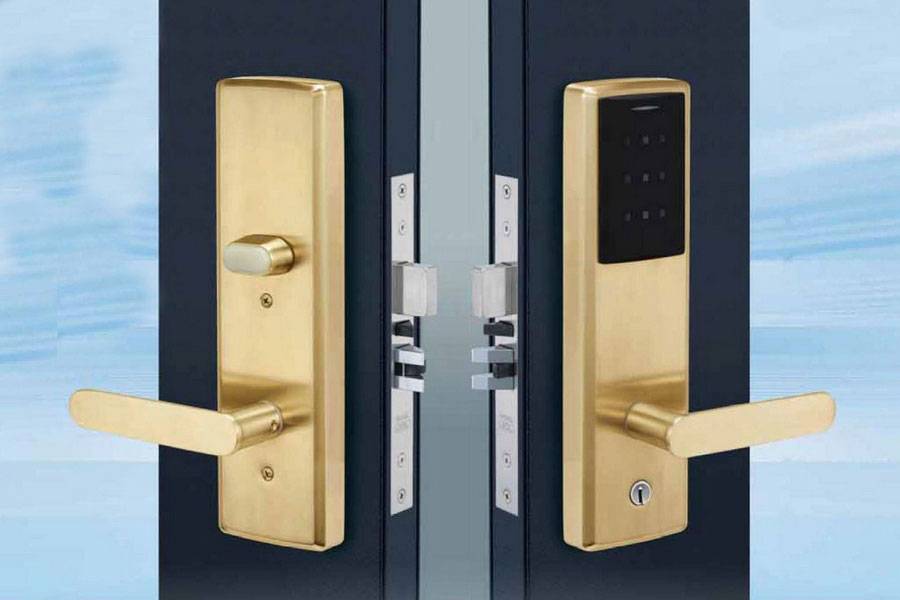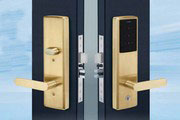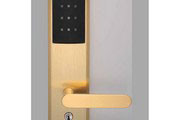 - The non-contact IC card style with improved operability, durability is adopted
- Improvement of safety, crime prevention and effective key control.
- The card effective period can be set in advance.
- Card can be issued in advance.
- Dry cells as power supply.
- Diverse cards can be issued for various usage styles.
- Extendable to many systems like common Entrances control, energy saving, cashless system.
- Promote image strategy.
Users Rating:
5 From 5

(2 Votes )
Hotel lock Detail

- The non-contact IC card style with improved operability, durability is adopted.
- Improvement of safety, crime prevention and effective key control. Due to the huge information volume and high degree of code processing, the non-contact IC card is safe. Moreover, if a card in effective period is lost, a new card is issued and used on the card lock, then the lost card will be inoperable even it is still in effective period. Card losing could be disposed safely and quickly. The card lock usage history can be checked.
- The card effective period can be set in advance. A timing function IC is hidden in the card lock, the card effective period (from the starting moment to the ending moment) can be controlled. Therefore, the card cannot be used before the starting moment, and it expires automatically after the effective period.
- Card can be issued in advance. For group customer, the trouble of reception work can be avoided.
- Dry cells as power supply. Cabling is not needed, suitable for reformation. Since dry cells (4 alkali dry cells) are used as power supply for electrical lock, cabling work is not required. The existent lock can be replaced, it is suitable for reformation. The lifespan of dry cells is one year if there are15 times usage in a day. Moreover, remind­ing of cell exhaustion function is available.
- Diverse cards can be issued for various usage styles.
- Issuance of timed card (effective period can be set at one minute level)
- Additional issuance of guest cards (in a twin room, a card as same as the early resident can be issued for the late comer. In addition, 99 cards with varied serial numbers can be issued at maximum.)
- Re-issuance of lost card for shared room. (optional function)
- Plural rooms can be specified. (one room, two rooms, three rooms, one room and rooms with continuous room numbers can be specified for a same card.)
- Various cards can be issued for other purposes.
- Extendable to many systems like common Entrances control, energy saving, cashless system. It is extendable to fitness, sauna Entrances control or indoor control system, indoor energy-saving system, elevator control systems.
- Promote image strategy. The card lock with excellent safety and crime prevention improves trustworthiness for customers. In addition, cards can be effective propaganda media, and used for image up.

Hotel lock Comments And Review